OK I know I shouldn't get daft over a little thing like getting my hair cut but its been two years since it was last done AND I found a hairdresser who didn't hurt me!!
We couldn't really afford it since Rob's workplace have given everyone a 10% pay cut and we have to pay for the ferry to Ireland for easter too but Rob decided that since I couldn't find earrings I wanted and have been restrained with the book and shoe buying, that I deserved a trip to the hairdressers and he has also booked me into the opticians next week thanks to the huge amount of hints I dropped after Smiter got her new ones, yay!! I need new ones anyway, my favourite pair are scratched beyond belief and all I have at the moment are my kiddie proof ones "see following pics" They are actually childrens ones as the womens frames are too large for my head.
Plus he has promised that if he manages to sell the motorbike within the next few months I can get an slr camera with lenses, although I am not counting on that it's still nice to think it might happen.
Roisin has learned to say Bugger, she sits in the supermarket trolley happily singing buggerbuggerbuggerbugger, needless to say Rob's mum got a telling off as she is the only one who says that word.
As anyone who knew me a few years ago when skinny, knows, my meds have not been kind to me and I have shot up from 8 and half stone to eleven and a half and as long as I am on the meds and in pain, I am unlikely to lose it. It's really getting to me now. Oh well.
Roisin gets her MMR vaccine tomorrow morn, should be fun, not. She had indian food with us last night, Matt (stepson 16) looking on in amazement as she stuffed herself because he himself was brought up on ketchup and beans etc and would has only now started to experiment, he was shamed into it last year when my girls would eat indian and italian and chinese and all he would eat was chips lol.
anyway Rob took a couple of photos of my hair cut (about 4 inches off the end and layered is all) one taken with camera at the back as thats all I would let him take, the other with his phone caught offguard, only putting it up so you can see the front, sad isn't it to get excited about an everyday thing to most people lol. The blowdrying made it blonder, has anyon else notice this happen?!?!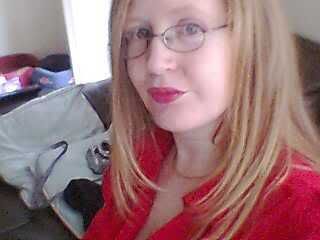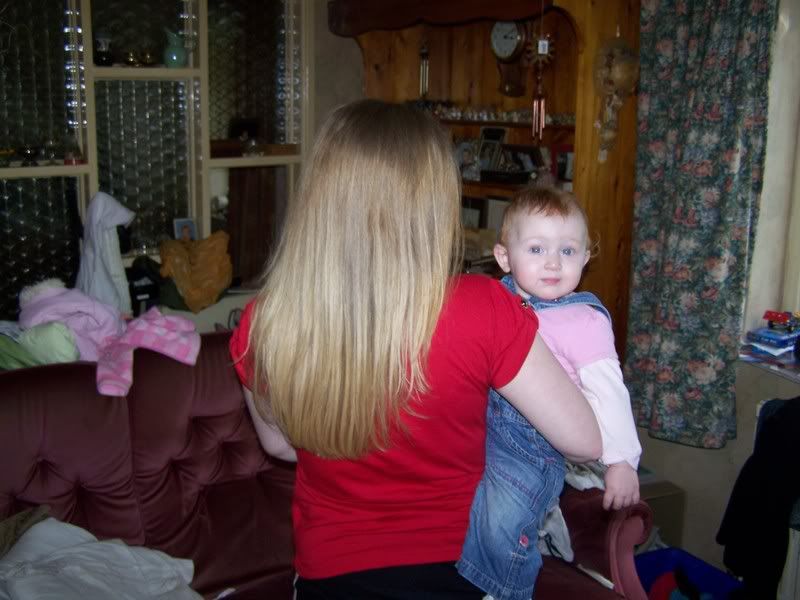 | | |
| --- | --- |
| Current Mood: | amused |